We enjoy working with our clients from beginning to end on their journey towards their perfect resin product. We understand that not everyone can take an idea from their head and put it on paper to hand to a designer. Our in-​house artists can work with clients to put their ideas in motion by drawing a model then carving a master, and creating a master mold to be reproduced in an efficient and cost effective way. Our passion for our craft runs through every piece we make and a satisfied customer is the end to which we all work.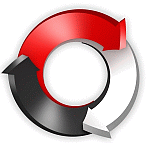 Passionate Professionalism
Free

Consultation
Our creative team specializes in giving stalled ideas a kick start. Tell us about your project and allow our experienced group of artists & design consultants an opportunity to offer you a fresh perspective.
US Pentagon Renovation Project 2005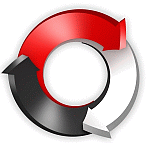 We have worked with many companies, clients, and individuals across the country over the years and feel very privileged to have done so. Here we highlight a few of the projects we have done in an effort to help better inform you of our services, capabilities and commitment to quality. Please know that we see each project and each customer as totally unique. We strive to bring a fresh passion to each project while always keeping an eye on our ultimate goal - our customer's approval. We see our clients as partners and we join each and every one in their challenges and invest in their success.
"The Pentagon renovation team was posed with the challenge of finding…. And would recommend Serra Design to anyone looking for a great working relationship, quality work, and timeliness."
1/1
The Story Behind the Success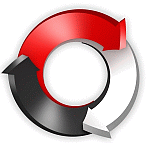 Need a Quote?
CALL US : (866) 627-1636
Wedges 2-5 is a phased design/build renovation of 4 million square feet of space in the Pentagon. The project brings all remaining un-renovated areas of the building into compliance with modern building, life safety, ADA and fire codes. Work includes removal of all hazardous materials, replacement of all building systems, addition of new elevators and escalators to improve vertical circulation, and installation of new security and telecommunications systems. Renovated spaces will be modern, efficient, and flexible. The project, underway since September 2001, is on an accelerated schedule for completion in December 2010, four years sooner than originally planned.
Cold Cast Resin Polymer Products & Services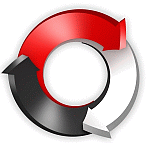 This website offer information related to these keywords / tags
Resin casting services, Resin casting manufacturing service, Molds and casting service, resin casting, resin casting manufacture, mold making and resin casting, Model making in resin, RTV mold making service, RTV mold designs, Casting resin and silicone mold service, Fiber glass casting service, resin product manufacturing, cold cast service, resin artistic reproductions, resin sculptures, resin statues, resin art, resin figurines, resin art, architectural resin product services, architectural resin casting, resin architectural graphics, polyester resin products, architectural resin reproductions, resin casted signs, designs for resin casting, casting resin art, cold cast, resin casting advertising, resin gifts, polymer resin products, resin casted bust, resin asteroid models, comet models, resin urn
Related Websites
http://silicones-inc.com http://www.compositesone.com http://www.rjmarshall.com http://www.superioroil.com http://www.aoc-resins.com/