Serra Designs is a continuously growing company specializing in custom resin casting products. Our company is made up of individually unique artists with over 25 years of experience who share a passion for their craft and that passion shows through in every product we produce. Jose Serra, along with his partner artists, started Serra Designs in 2004, fulfilling a long time dream. He previously worked in the wood carving industry for 27 years, which led him from Miami, FL to Evansville, IN where he worked as the Master Carver for a high-end furniture company for over 15 years. While working there he also did free-lance carving jobs for the resin casting industry. Following his years as Master Carver he moved onto become the Head Furniture Designer and Product Manager for another high-end furniture and design company. He began to develop skills in designing as well as creating, and this spawned Serra Designs which started as a simple furniture website.
As Jose developed his designing skills as Head Furniture Designer, and business skills with Serra Designs, he continued to work within the resin casting industry doing woodcarving. In time, all of his unique skills, knowledge, and passion began to mesh together to form what is Serra Designs today, a custom resin casting company. Jose's skills, along with the skills of his partner artists, allow for Serra Designs to be unique in the fact that everything is individualized and created with the utmost detail and quality from design to final product. Serra Designs is proud of everything they produce, especially in the fact that it is all 100% made in America.
Read an Interview with Jose Serra, President of Serra Designs ------->
See News 14 featured story about our company ---------------------------->
Contact Us
1245 Center St
Henderson Ky 42420​
​
Tel: (270) 826-8775
Fax: (270) 826-8776
About Us
Serra Designs employs artisans, including carvers, sculptors, and painters; some have been with the company since its inception. Serra Designs takes a concept through the steps of custom design, fashioning masters, creating molds, and casting the final pieces.
Cold Cast Resin Polymer Products & Services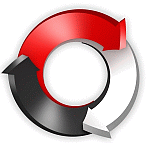 This website offer information related to these keywords / tags
Resin casting services, Resin casting manufacturing service, Molds and casting service, resin casting, resin casting manufacture, mold making and resin casting, Model making in resin, RTV mold making service, RTV mold designs, Casting resin and silicone mold service, Fiber glass casting service, resin product manufacturing, cold cast service, resin artistic reproductions, resin sculptures, resin statues, resin art, resin figurines, resin art, architectural resin product services, architectural resin casting, resin architectural graphics, polyester resin products, architectural resin reproductions, resin casted signs, designs for resin casting, casting resin art, cold cast, resin casting advertising, resin gifts, polymer resin products, resin casted bust, resin asteroid models, comet models, resin urn
Related Websites
http://silicones-inc.com http://www.compositesone.com http://www.rjmarshall.com http://www.superioroil.com http://www.aoc-resins.com/