Cold Cast Resin Polymer Products & Services
The Story Behind the Success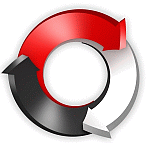 Downtown Henderson Project Manager Julie Turnipseed is not sure what she likes more.The fact that she's about to see the second in a series of resin collectibles based on the bronze sculptures of the Audubon Bird Trail released.Or the fact that these resin replicas have been totally produced locally.
That was the dream initially, but for three years the DHP was unable to locate the local resources that were needed, and it was starting to look like a dead project. Until, that is, they were put in contact with Serra Designs, a Center Street company that specializes in cold cast resin polymer products. The company agreed to help design and produce the products for a "small run" of the collectibles.
"Each one is unique," said Jose Serra, the company president, explaining that the bronze-colored pieces are hand-cast and hand-painted one at a time.
The collectibles project, chaired by Chris Woehler, is proud of our partnership with Jose Serra, President of Serra Designs for creating the Audubon collectible and Patrick Reed, Chief Executive Director of the Hugh Edward Sandefur Training Center from Henderson for making this project a reality.
To procure your own collectible come by the Downtown Henderson Project office at 131 N Main in or phone our office at 270.827.0016 or email

info@downtownhenderson.org

.
10) Foreign labor standards allow unsafe worker conditions in many countries. When you buy American you support not only American manufacturers but also American workers, safe working conditions, and child labor laws.
9) Jobs shipped abroad almost never return. When you buy goods made in the USA, you help keep the American economy growing.
8) US manufacturing processes are much cleaner for the environment than many other countries; many brands sold here are produced in countries using dangerous, heavily polluting processes. When you purchase American-made product, you know that you're helping to keep the world a little cleaner for your children.
Need a Quote?
CALL US : (866) 627-1636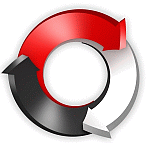 Passionate Professionalism
We enjoy working with our clients from beginning to end on their journey towards their perfect resin product. We understand that not everyone can take an idea from their head and put it on paper to hand to a designer. Our in-​house artists can work with clients to put their ideas in motion by drawing a model then carving a master, and creating a master mold to be reproduced in an efficient and cost effective way. Our passion for our craft runs through every piece we make and a satisfied customer is the end to which we all work.
Free

Consultation
Our creative team specializes in giving stalled ideas a kick start. Tell us about your project and allow our experienced group of artists & design consultants an opportunity to offer you a fresh perspective.
Downtown Project - Henderson Ky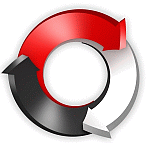 We have worked with many companies, clients, and individuals across the country over the years and feel very privileged to have done so. Here we highlight one of the projects we have done in an effort to help better inform you of our services, capabilities and commitment to quality. Please know that we see each project and each customer as totally unique. We strive to bring a fresh passion to each project while always keeping an eye on our ultimate goal - our customer's approval. We see our clients as partners and we join each and every one in their challenges and invest in their success.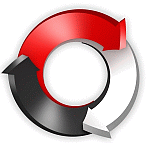 This website offer information related to these keywords / tags
Resin casting services, Resin casting manufacturing service, Molds and casting service, resin casting, resin casting manufacture, mold making and resin casting, Model making in resin, RTV mold making service, RTV mold designs, Casting resin and silicone mold service, Fiber glass casting service, resin product manufacturing, cold cast service, resin artistic reproductions, resin sculptures, resin statues, resin art, resin figurines, resin art, architectural resin product services, architectural resin casting, resin architectural graphics, polyester resin products, architectural resin reproductions, resin casted signs, designs for resin casting, casting resin art, cold cast, resin casting advertising, resin gifts, polymer resin products, resin casted bust, resin asteroid models, comet models, resin urn
Related Websites
http://silicones-inc.com http://www.compositesone.com http://www.rjmarshall.com http://www.superioroil.com http://www.aoc-resins.com/