Shriner's Statue - "

Editorial Without Words"
They stand like sentries protecting the physically challenged and needy children, statues of a fez-wearing figure holding a child in one arm and crutches in the other in front of Ronald McDonald House, Home of the Innocents, Brooklawn Youth Services, Kosair Shrine Temple and five other locations.
But few who see the monuments here, and at Masonic centers across the country, know they depict a Shriner's kindness 40 years ago to an Evansville, Ind., girl named Bobbi Jo Wright, who was struggling to walk on crutches.
9 & 1/2 foot fiberglass casted Shriner's Statue which stands in front of many
of the places nation wide where they have left their impact
10) Foreign labor standards allow unsafe worker conditions in many countries. When you buy American you support not only American manufacturers but also American workers, safe working conditions, and child labor laws.
9) Jobs shipped abroad almost never return. When you buy goods made in the USA, you help keep the American economy growing.
8) US manufacturing processes are much cleaner for the environment than many other countries; many brands sold here are produced in countries using dangerous, heavily polluting processes. When you purchase American-made product, you know that you're helping to keep the world a little cleaner for your children.
For more infoprmation on the Shriner's organization and the great work they do, visit www.shrinershq.org with our encouagement of your support.
We enjoy working with our clients from beginning to end on their journey towards their perfect resin product. We understand that not everyone can take an idea from their head and put it on paper to hand to a designer. Our in-​house artists can work with clients to put their ideas in motion by drawing a model then carving a master, and creating a master mold to be reproduced in an efficient and cost effective way. Our passion for our craft runs through every piece we make and a satisfied customer is the end to which we all work.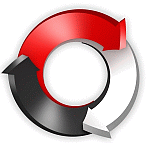 Passionate Professionalism
Free

Consultation
Our creative team specializes in giving stalled ideas a kick start. Tell us about your project and allow our experienced group of artists & design consultants an opportunity to offer you a fresh perspective.
Featured Project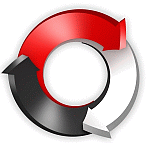 In 1870 a group of Masons gathered frequently for lunch at the Knickerbocker Cottage on Sixth Avenue in New York City. At a special table on the second floor, a particularly fun-loving group of men met regularly. Among them were Walter M. Fleming, M.D. and William J. "Billy" Florence, an actor. The group frequently talked about starting a new fraternity for Masons – one centered on fun and fellowship, more than ritual. Fleming and Florence took this idea seriously enough to do something about it. A few decades later the Shriners were born in the way we know them today.
The "Editorial without words" monuments which are placed in front of hospitals and other facilities all over this nation have come to represent the compassionate diligence of the Shriners' work. When it came time for new ones to be built, Serra Designs was contacted to take on the project. Jose Serra, owner and operator of Serra Designs Inc. is a resident of Evansville Indiana, as were the Shriner & girl depicted in the statue. Jose has admired and supported the Shriners' efforts for many years and was delighted to have the opportunity to work on a this particular project. The 9 1/2 foot statue was a massive undertaking which required many creative outside-the-box methods to produce. As of Summer 2014, several monuments representing the great work of the Shriners organization have been produced and placed in their new locations, with many more to follow. The Serra Designs family would like to take this opportunity to show our appreciation and acknowledge the pride & privilege we feel for being part of this project.
Need a Quote?
CALL US : (866) 627-1636
The Story Behind the Success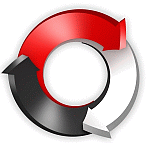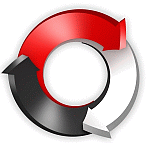 This website offer information related to these keywords / tags
Resin casting services, Resin casting manufacturing service, Molds and casting service, resin casting, resin casting manufacture, mold making and resin casting, Model making in resin, RTV mold making service, RTV mold designs, Casting resin and silicone mold service, Fiber glass casting service, resin product manufacturing, cold cast service, resin artistic reproductions, resin sculptures, resin statues, resin art, resin figurines, resin art, architectural resin product services, architectural resin casting, resin architectural graphics, polyester resin products, architectural resin reproductions, resin casted signs, designs for resin casting, casting resin art, cold cast, resin casting advertising, resin gifts, polymer resin products, resin casted bust, resin asteroid models, comet models, resin urn
Related Websites
http://silicones-inc.com http://www.compositesone.com http://www.rjmarshall.com http://www.superioroil.com http://www.aoc-resins.com/